Current Building Project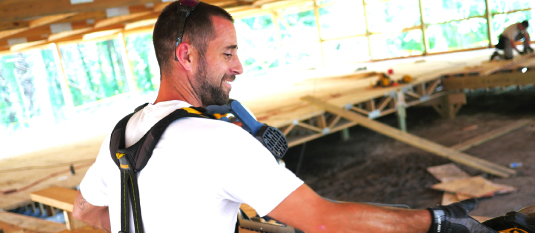 Summer Staff Housing Unit
The ministry of Covenant Cedars continues to experience growth each year in both campers and guest groups. The current summer staff housing however, does not allow the hiring of more than 26 staff over the summer months to carry out various duties. (Lifeguards, Housekeeping, Maintenance, Guest Services, Programming and Activities Crew)
Therefore the Board of Directors has prioritized the next facility need as new staff housing. A 48 bed facility equipped with separate laundry facilities for guys and gals along with a lounge area and bathroom/shower areas designed to fit the number of residence. This facility can also be utilized throughout the "off-season" in various ways. This building is designated as #9 on the Master Site Plan and will be located directly south of the Chapel with its own separate entrance.
If you are interested in helping to fund this project, please donate on-line or contact the camp office. Estimated cost to complete: $236,000.
---
Click the images below to see larger gallery photo.
---