Introduction to the Bible: Pastor Abby Jones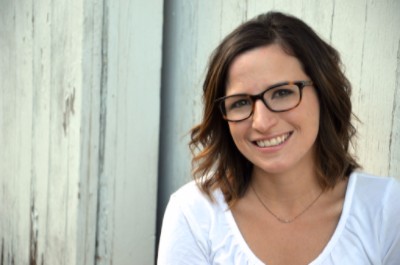 Abby is the pastor of the Evangelical Covenant Church in Stromsburg, Nebraska. Abby has a B.A. in Biblical and Theological studies from North Park University (2009) as well as an Master of Divinity from North Park Theological Seminary (2012).
Abby enjoys reading, writing (blogging), gardening, playing with her girls, and building relationships over a great cup of coffee.
Christian Ethics: Pastor Andrew Burnett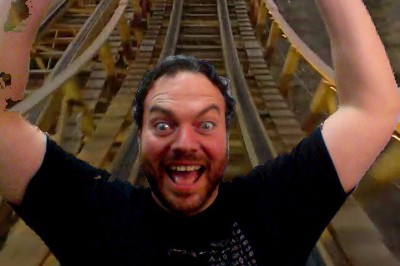 Andrew (eveyrone calls him Roo) is the lead pastor of the Celebration Covenant Church in Omaha, Nebraska. Roo has an M.Div from Princeton Theological Seminary, M.A. in Philosophy from the University of Minnesota, and a PhD in Philosophy from the University of Minnesota.
Likes: Cooking (especially smoky and/or spicy), good Kung Fu movies, bad Kung Fu movies, Southern rock, weird fiction, natural bodybuilding, literal translations, Lincoln Highway, contemplation, most nerdy things.
Dislikes: Root beer, light blue, Ohio State Buckeyes, reality TV, jogging, fake plants, boy bands, decaf, the word "truism."
Cornerstone Class: Pastor A. Evan Westburg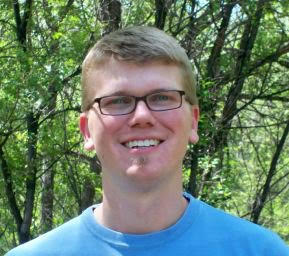 Evan currently serves as the Senior Pastor at First Covenant Church in Lincoln, NE. He is married and has three delightfully energetic kids.  Evan is a graduate of Covenant Bible College (Canada) , North Park University (BA - Biblical & Theological Studies), and Regent College (Graduate Diploma and MA - Theology/Church History).
Likes:  Coffee, hiking, reading, donuts, gardening, things that are automated, and the occasional video game.

Dislikes: Tomatoes.
Introduction to Theology: Pastor Tyler Johnson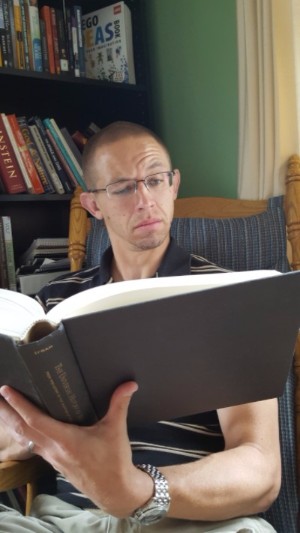 Tyler is the Pastor of Evangelical Covenant Church of Albert City, Iowa. Tyler earned Bachelor of Science degrees in Physics from Fort Hays State (2006) and Mechanical Engineering from Kansas State (2006). After college he had a few engineering jobs, finally ending up as a project engineer at the Johnson Space Center in Houston, TX. From there, God called him away from engineering and to seminary. Tyler attended North Park Theological Seminary where he earned a Master of Divinity degree. Tyler was also ordained in 2016. 
Likes: His wife (Erin), his kids (Addilyn, Asher, Elias, Albert), Reading (favorite topics: Theology, Creation, Physics, Light), Tae Kwon Do, Traveling, Deep Conversations over Good Coffee, Building/Fixing Things, 1970's Progressive Rock, Pretending he's a contestant on America Ninja Warrior, Words, Throwing flying discs towards people and inanimate objects, Christopher Nolan films.
Dislikes: Cooking, Social Media, Obduracy, Obfuscation, The Necessity of sleep, Finitude.
Jesus of Nazareth: Pastor Grant Clay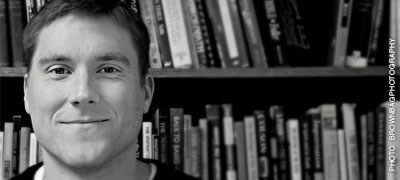 Grant is the lead pastor of the Clay Center Covenant Church in Clay Center, Kansas. Grant has B.A. in Bible & Theology from Whitworth University, an M.Div from North Park Theological Seminary (2005), and is currently a PhD candidate in New Testament & Hermeneutics at the London School of Theology.
Likes/hobbies: reading, writing, spending time with his wife, Suzanne, and chasing his three kids around the park.
Church History: Pastor Tim Holgerson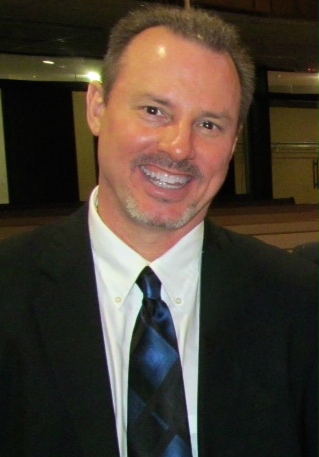 Tim has an M.A. in Biblical Studies from Asbury Theological Seminary, an M.A. in History from Kansas State University, and is currently a full-time PhD candidate in History (focused on John Wesley) at Kansas State University.
FAVORITES:
Band:  Groove Rock of "King's X",
Novelist:  Frederick Buechner,
Movie:  "The Tree of Life" directed by Terrence Malick,
Poets:  Wendell Berry and Anne Porter,
Radio Show:  "Jazz with Bob Parlocha"
Car:  1968 S.S. Camaro.
Resonate Director: Pastor Jim Eaton

Pastor Jim Eaton has over twenty years of ministry experience. About fifteen of those years were in vocational ministry as a youth pastor before moving to Covenant Cedars. Jim is married to his high school sweetheart, Amber. Together they have two girls; Ella and Hadley. Jim has a B.A. in youth ministry from Bethel University (2002), M.A. in Christian Formation North Park Theological Seminary (2016), and an M.A. in Non-Profit Administration (2016). In addition, Jim is an ordained pastor through the Evangelical Covenant Church.
Jim and his family enjoy downhill skiing, bike riding, exploring new places, the Minnesota Twins, and Caribou Coffee. Jim's also likes:
Movie: Star Wars,
Music: U2, King's X, Skillet, and 90's rock/alternative.
TV Show: Deadliest Catch, White Collar, and Daredevil 
Restaurant: Buffalo Wild Wings, and prime rib at Chances "R" (York)
Books currently reading: "UnChristian" and "You Lost Me" by David Kinnaman, and "Overrated" by Eugene Cho