Lakeside Center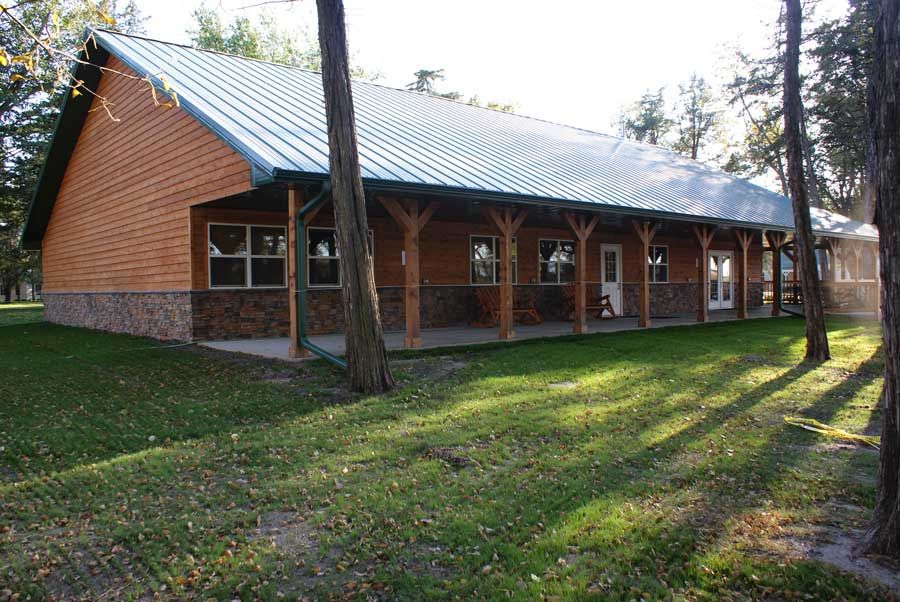 Construction for Lakeside Center began in 2009 and was completed in 2010. It has been a fantastic addition as a secondary meeting facility with a kitchenette, restrooms, full sound and projection system. Lakeside Center seats 125.
Click images below to see full size
---
Picnic Pavillion & Storm Shelter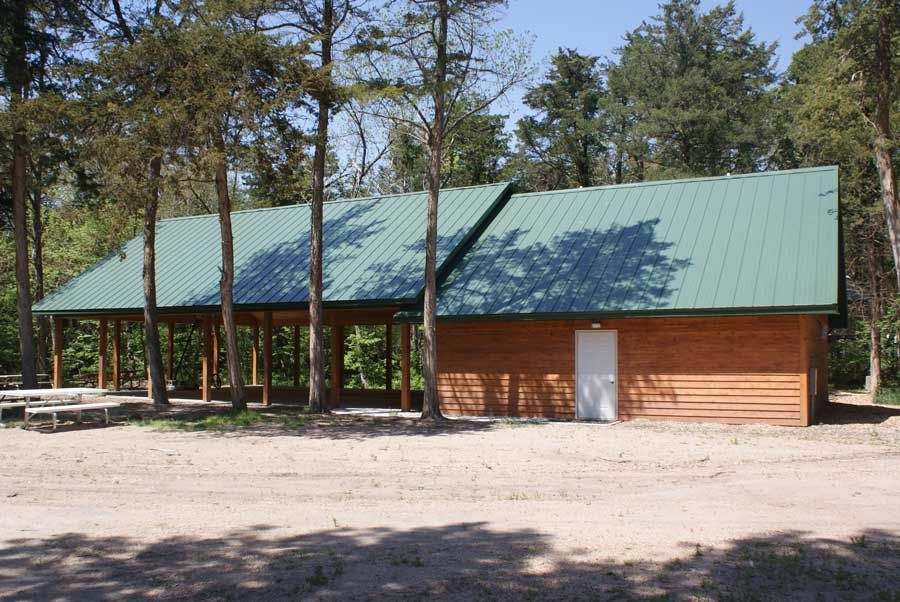 Ground was broken on the Picnic Pavillion and Storm Shelter in 2010 and the project was complete in 2011. It has provided a great meeting space and extra restroom facilities for those staying in the Critter Cove area. The Picnic Pavillion also provides a covered eating area and basketball court.
Click images below to see full size
---
Cedar Creek Cabin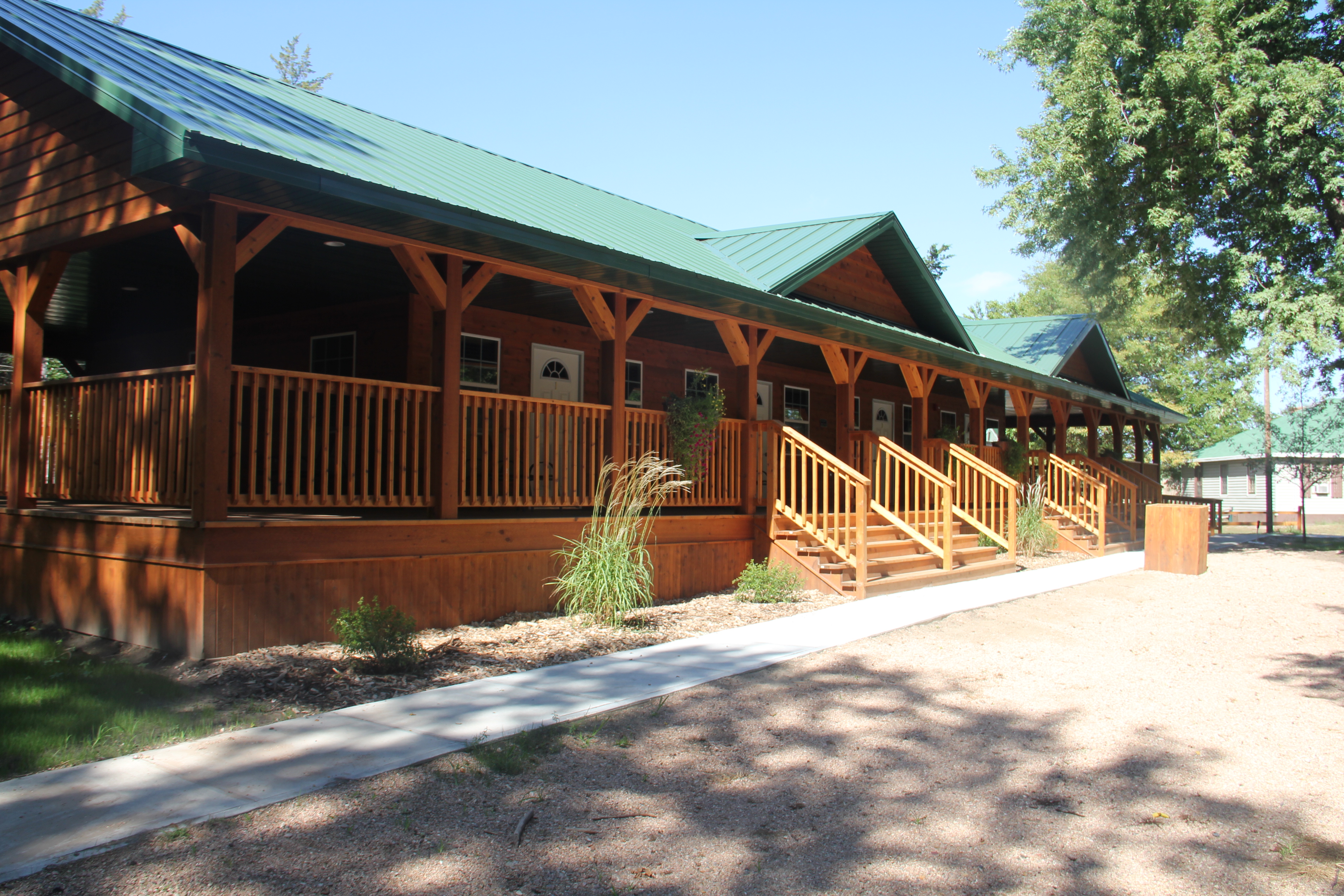 Located where the Stromsburg cabin was previously located, just to the South of the Omaha Cabin and to the North of the Sunflower cabin, this is the first of 3 support cabins on the site plan that feature lodging for at least 32 guests (each room has 4 sets of bunk beds with a queen mattress on one lower bunk). Every room provides a sink, 2 showers, and 1 toilet enclosed, each in separate rooms for maximum privacy. The room nearest to the road is also handicap accessible. Each end of the structure provides 14' x 26' of covered deck for outdoor gathering space. This added cabin is a huge blessing and will be used primarily for youth camps but is designed to suit couples or families as well.
Click the images below to see larger gallery photo.
---
Summer Staff Housing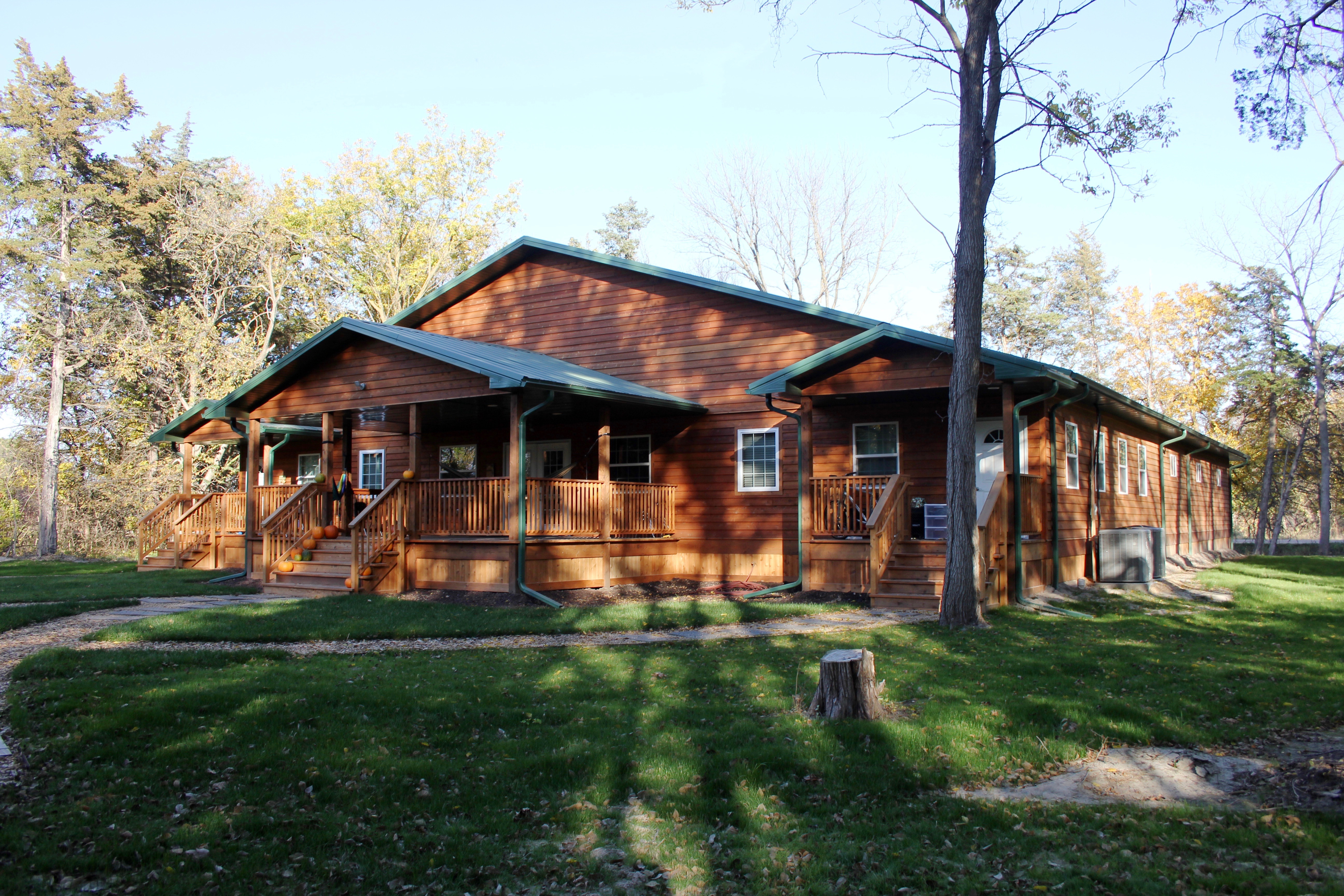 Construction began on CCBC's Summer Staff Housing/Resonate Building in 2015 and was completed in summer of 2016. The building has served as a much needed improvement to the summer staff housing. Originally, staff was located in two separate buildings (Moses Hill and The Loft). There is now several common spaces as well as a boys' wing on the south side of the building and a girls' wing on the north which include their own sleeping quarters, multiple showers, bathrooms, and laundry facilities. Each wing also includes an apartment style room with a kitchenette and personal bathroom intended for a resident who is able to help oversee the staff. These staff members serve to facilitate positive relationships within the gendered wing and the staff housing as a whole. The common spaces include a kitchenette, living room, study areas, and large classroom/fellowship hall. When the Resonate Discipleship Program is in session (August-May) they utilize the large classroom with whiteboards, TVs, desks, and chairs for biblical and discipleship studies with the Resonate Directors and visiting professors.
Click images below to see full size