ABOUT RESONATE
The Resonate Discipleship Experience is a nine month discipleship journey for young adults ages 18-26 years old. 
VISION: Our dream is to prepare and equip young adults for the life long journey of following Jesus and helping others follow Jesus too.
MISSION: As an extension of the ministry of Covenant Cedars Bible Camp, Resonate exists to guide young adults (ages 18-26) deeper in Christ and equip them to go further in mission.
LOCATION & FACILITIES: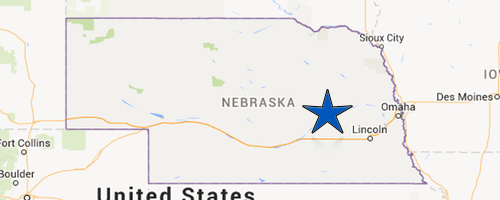 Resonate is located at Covenant Cedars Bible Camp just outside Hordville, NE. We are nestled among 60 acres of gorgeous cedar trees. Also located in the Platte River basin, incredible nature and wildlife are plentiful.
The Resonate program is housed in its own building located on the CCBC campus. The building, completed in May of 2016, includes living quarters, classroom space, lounges, kitchenette, coffee bar, on-site laundry, and apartments for our Community Life Coordinators.
PROGRAM DETAILS:
The Resonate program runs from late August to early May, for almost nine months. Resonate focuses on four learning environments we believe will have huge impact on your personal and spiritual formation. As Christians, we are called to love God with all our heart, soul, mind, and strength. Each learning environment provides unique growth opportunities in each of these facets of life. Click the following links to learn more: 
Biblical Study
Community Living
Serve Together
Mission Trips
DENOMINATIONAL CONNECTION: 
Covenant Cedars Bible Camp (and thus Resonate) is owned by the churches of the Midwest Conference of the Evangelical Covenant Church and is a member of the Associate of Covenant Camps and Conference Centers. Resonate is also a member of the Covenant Schools of Discipleship.
Though we are connected to the ECC, students are welcome from any denominational background.